You Shine a Light in a Dark Place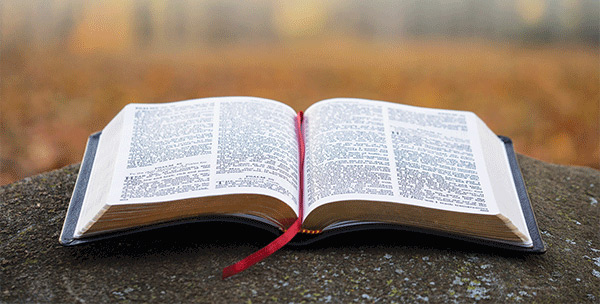 Dear Friend,
You are bringing hope to many in a troubled world.
Everyone coming through our doors has suffered in some way. When you read the stories in our newsletters, you will sense those painful, past troubles. In time the pain will completely pass away. God will wipe away every tear.
This new joy is already driving the lives of our residents. I love walking around Hope Gospel Mission and seeing the smiling faces or sitting down with residents and hearing their stories. God is doing great work in this place. He really is.
If you know someone in need of life transformation, please have them call us. Lives change here because you care. And each day, God triumphs over huge problems and gives those here all the grace needed for a fruitful life.
Yes, there is plenty of trouble in this world, but Jesus helps overcome it all and provides a bright future.
I hope you take heart from this newsletter. You helped bring about the good things in it.
Thank you!

Sandi Polzin
Executive Director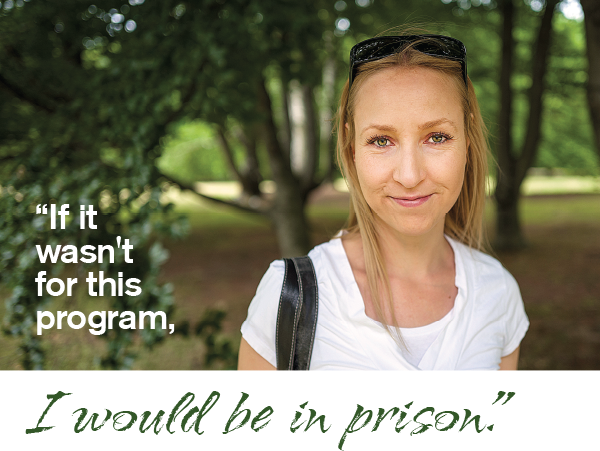 Maggie couldn't afford to make another mistake. She was living in her car and selling methamphetamine when the officers arrested her ... again.
Eventually, she got out of jail and was put on probation with two charges of meth possession, making her a felon. If she broke another law, she would go to prison.
But Maggie had no where to turn. She had been surrounding herself with toxic people, and she was emotionally and physically drained.
Her mother is a severe alcoholic and had been to the Ruth House in the past. Maggie remembered how our program helped her mother significantly.
She believed it would offer her a stable environment to heal and work toward a better life.
When Maggie came to Hope Gospel Mission, she had extremely low self-confidence. Years of being on her own had broken her down. She was in desperate need of a loving community. "Everything was conditional from the people who were in my life before."
Maggie is teachable, kind, compassionate and a gifted leader. She has brought so much to her new community at Hope Gospel Mission, and her community has blessed her in return. "Now I have unconditional love from people. They just want to be a part of my life because they want to see me do well."
This life transformation is beautiful to see. Maggie has worked hard to make her life better and it shows. She is self-motivated and hard-working and is searching for a new job. In the meantime, she plans to volunteer and give back to our community. She also sings in group called CollECtive Choir. She has visits on Sundays with her daughter. Maggie hopes her little girl will be able to see her mom sing soon.
"I keep seeing myself growing and growing. I just celebrated six months of sobriety. My mind is healing, my body is healing. I'm excited about the person I'm going to be."
Names and photos in stories may have been changed for privacy.

Our Renewed Hope Program is designed to help residents become all God created them to be. Academics, addictions, finances, life skills, mental health, nutrition/fitness, spirituality, and employment are all addressed to help each person build a new foundation for a fresh start.
Residents work with their renewal counselor to accomplish their renewal plan. They spend time strengthening some of their academic skills at the Solomon Learning Center. Additionally, they spend time working at Hope Bargain Center to better develop vocational/employment skills. Residents go to church and are also given a mentor from the church they attend.
Because of you, men and women like Maggie are able to start their journey toward a new, brighter future. You provide a way out of hopelessness and into a fulfilling life with Christ.


The healings are numerous and range from physical to emotional and spiritual.
But the transformations are truly miraculous ...
One resident used to be the angriest individual who ever entered the mission. He would get mad at anyone for almost anything. He had a prideful and entitled attitude. Now he is kind, considerate and compassionate. A true miracle!
Another resident who was so broken in spirit, plagued by depression and guilt, and suicidal, has become peaceful, confident, and no longer blames others.
A third resident who was sexually abused, came into the mission with fear, guilt, shame and blamed God for the abuse. She has experienced forgiveness and the bonds of fear, guilt and shame have been broken and replaced with a sense of gratitude and belonging.
A forth resident felt the depression of loneliness as his family abandoned him due to his drug use and incarceration. Now this resident has full support of his family again and has a new community of Christian friends.
Two men have been delivered from pornography and sex addiction. They are now godly men, actively participating and serving in their Church.
A man was delivered from his demonic oppression. When entering the mission he was seeing and hearing demons telling him to end his life. Today, he actively worships and studies the Bible, no longer hearing or seeing evil.
When a woman who spent a long time in jail came to the mission, she was offensive and shocked everyone with her inappropriate language. She had lived with toxic people and acted just like them. After a short time, she stopped using foul language and became respectful of others. Today, she can hardly believe that "good people" love and care for her, and want to invest in her life. She said, "I was a criminal and thought only criminals would like me."

✓ Underwear (men's and women's in all sizes)
✓ Socks
✓ Alka seltzer
✓ Liquid Hand soap
✓ Dryer sheets
✓ Fabric softener
✓ Twin XL sheets
✓ Pillow cases