Eric's Story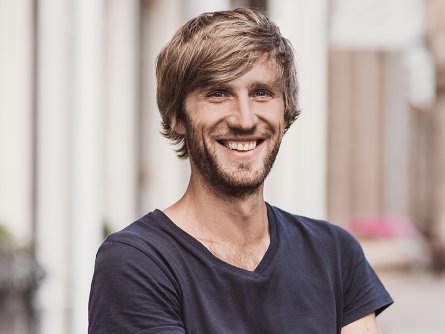 Setting The Captives Free
Eric left home after successfully graduating from high school with honors. He was out to enjoy himself. That meant the party life, which he had experienced in middle school and high school. He expected it would just get better as he moved on.
But the drugs and alcohol that came with his focus on pleasure took hold of him. He wasn't working to build a career and a good life ... he was working to provide drugs that he had come to depend on. That led to losing one job after another and moving place to place.
His family was worried. They could see his demise. This nice young man was losing his health and his self-respect, stealing and sleeping homeless in bus stations — wherever he could.
Time in prison sobered Eric up. After fifteen months he left, wanting to settle into a quieter life. He was close to thirty years old and his life had no real meaning. So, he worked and walked the line of good behavior, living with his aunt and uncle.
Old habits die hard. Before long Eric was drinking a little and then a lot. He fell quickly, even overdosing on drugs.
That convinced him he couldn't "white-knuckle" his way to the good life, holding on with all his strength. Eric needed help beyond his own. Hope Gospel Mission was the place.
"You start from ground zero. They provide everything you need. Even toothbrushes."
Looking around he could see others who had been here for a year. "They were where I wanted to be. They were working good jobs with their own place and a car. They were happy and part of a church. I wanted all that, and I knew I couldn't get it myself."
Eric happily became part of the Hope Gospel community. At this time of writing, he has been here just six weeks. For the first time since a child, he has started going to church and playing guitar in the worship team. Last week he began reading the Bible, starting in Genesis, and Mark, in the New Testament.
"This is all new to me," he said. "And I want it."