Maggie's Story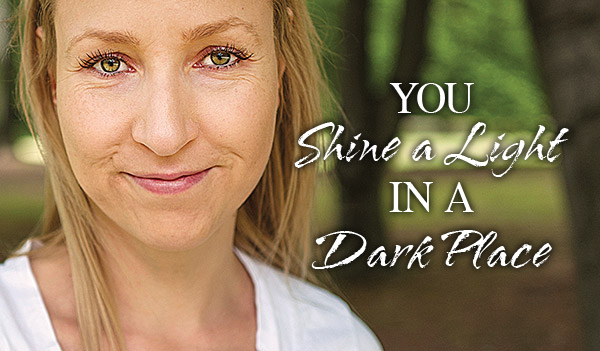 "If it wasn't for this program, I would be in prison."
Maggie couldn't afford to make another mistake. She was living in her car and selling methamphetamine when the officers arrested her ... again.
Eventually, she got out of jail and was put on probation with two charges of meth possession, making her a felon. If she broke another law, she would go to prison.
But Maggie had no where to turn. She had been surrounding herself with toxic people, and she was emotionally and physically drained.
Her mother is a severe alcoholic and had been to the Ruth House in the past. Maggie remembered how our program helped her mother significantly.
She believed it would offer her a stable environment to heal and work toward a better life.
When Maggie came to Hope Gospel Mission, she had extremely low self-confidence. Years of being on her own had broken her down. She was in desperate need of a loving community. "Everything was conditional from the people who were in my life before."
Maggie is teachable, kind, compassionate and a gifted leader. She has brought so much to her new community at Hope Gospel Mission, and her community has blessed her in return. "Now I have unconditional love from people. They just want to be a part of my life because they want to see me do well."
This life transformation is beautiful to see. Maggie has worked hard to make her life better and it shows. She is self-motivated and hard-working and is searching for a new job. In the meantime, she plans to volunteer and give back to our community. She also sings in group called CollECtive Choir. She has visits on Sundays with her daughter. Maggie hopes her little girl will be able to see her mom sing soon.
"I keep seeing myself growing and growing. I just celebrated six months of sobriety. My mind is healing, my body is healing. I'm excited about the person I'm going to be."
Names and photos in stories may have been changed for privacy.