Fall Newsletter 2023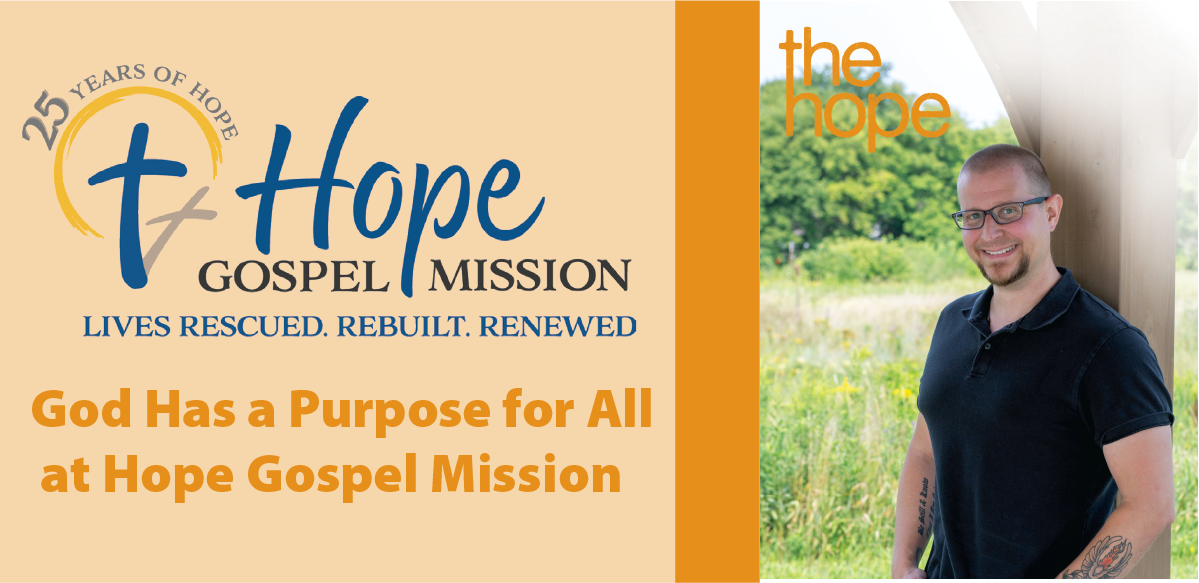 ---


Dear Friend,

Thankfulness seems to come easily to most of the men and women at Hope Gospel Mission. It's a natural
reaction to having food, shelter and care after being without. Trust, however, can be a little harder to come
by. Trust takes time. It's not hard to see why.

Some of our residents were out on the streets or living in the woods before coming to us, always on their guard,
fearful of harm. Many suffered abuse at the hands of people who should have offered only love. They feel rejected
and betrayed by employers, friends, family … even by God.

Here, you faithfully provide for their needs. You also give them time to know and trust our God who loves them
and cares for them. They come to know He will walk with them every step of the way — and carry them when
the road gets rough. That is truly something to be thankful for!

This Thanksgiving at Hope Gospel Mission, our tables will be laden with food as we look back on our blessings
and give thanks to God. It is a beautiful moment when we join with our residents in gratitude for God's great
providence.

And when we look back with thanks, we also look ahead with trust. Trust that next year, we will still have much
— maybe even more — to give thanks for.

Thank you for giving Andrew, Jennifer and so many others the gifts of time, thankfulness and trust. I am
thankful for you and trust in your continued partnership in the months and years ahead. May God bless you and yours this Thanksgiving!

Sincerely,



Sandi Polzin
Executive Director
Hope Gospel Mission




---

In our 25 years of ministry, the Lord has blessed Hope Gospel Mission with many success stories. Nothing speaks to God's glory more than having former residents come back to share their testimony and mentor others. Andrew has done that many times, and he has even brought his youth group with him to serve!
When Andrew first arrived at Hope Gospel Mission, he never dreamed he would be inspiring young people. He had just been released from jail and needed a place to stay. Even more, he needed deliverance from the drug addiction that had nearly taken his life not once, but three times.
"Everything I owned was in a small suitcase and a backpack," Andrew recalls. "And I was in a homeless shelter. This is where my choices had brought me."
Although he had only committed to the Short Stay program, a powerful encounter with God persuaded him to join the Renewed Hope program. "It was time to surrender," he says.
"I was doing what I needed to do, but it was hard," Andrew tells us. "You're really confronting yourself while you're building your character and growing closer to the Lord."
Andrew graduated from the program in 2016. He initially started his new life studying to become a nurse, but soon realized that was not what God meant him to do. He worked at Hope Gospel for a time as a Resident Advisor and knew he wanted to continue serving the Lord in some capacity.
After consulting with his pastors, Andrew switched his area of study to Christian Ministry and Leadership. One day, he asked the Lord how he could best serve Him. He immediately got a text from his pastors, asking for help with their youth program! "This is what I was made for!" Andrew enthuses.
Andrew believes God brought him to this fruitful period of his life to share his experiences not only with the young people in his youth group, but everyone, including you. He likens himself to the man possessed by demons in the Gospel of Mark. "That story defines what the Lord did for me, and I want to tell everybody who Jesus is and what He can do!"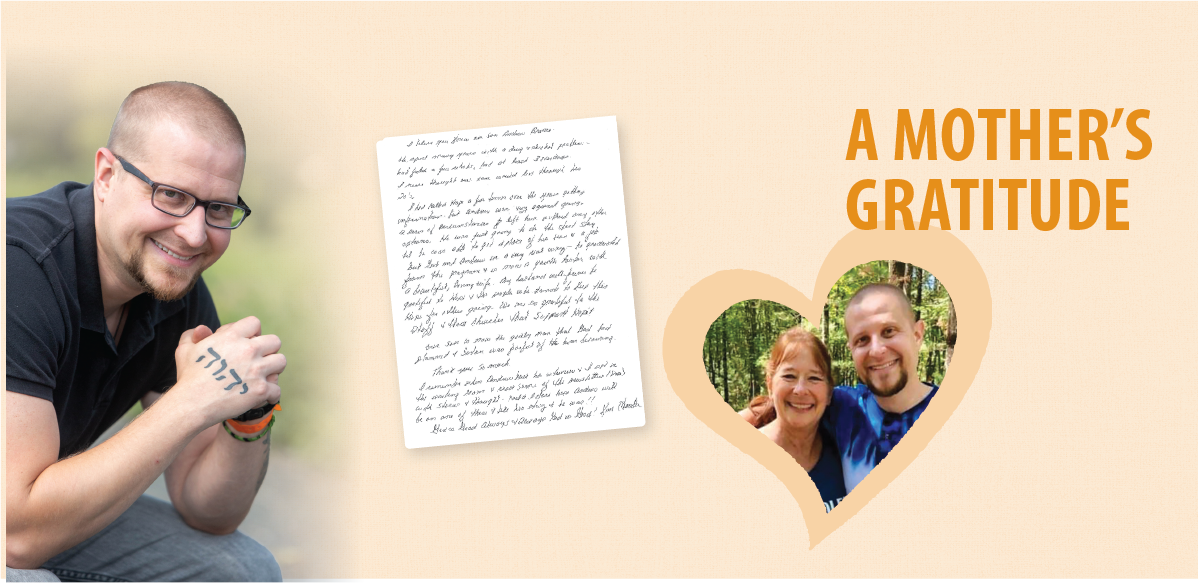 I believe you know our son, Andrew.
He spent many years with a drug and alcohol problem — had failed a few rehabs, had at least three overdoses. I never thought our son would live through his 20's.
I had called Hope a few times over the years, getting information, but Andrew was very against going. A series of circumstances left him without any other options. He was just going to do the Short Stay, til he was able to get a place of his own and a job. But God met Andrew in a very real way — he graduated from the program, and is now a youth pastor with a beautiful, loving wife. My husband and I will forever be grateful to Hope and the people who donate to keep this going. We are so grateful to the staff and those churches that support Hope!
Our son is now the Godly man that God had planned and Satan was so fearful of him becoming.
Thank you so much!
I remember when Andrew had his interview, and I sat in the waiting room and read some of the Hope newsletters and I thought, could I dare hope Andrew will be in one of these and tell his story — and he was!
God is good always, and always God is good!
---

Thanksgiving is always a big day at Hope Gospel Mission — especially the dinner!
All our residents and guests from the community gather to give thanks and enjoy a delicious feast of turkey, dressing and all the other traditional fixings that make it so special.
Because we have so many plates to fill, we start getting ready the week before and continue until Thanksgiving Day.It's a lot of work, but so rewarding. And we're so grateful for all the volunteers who make it all go according to plan!
We're also grateful for you. Your gifts, support, encouraging words and prayers make it possible to provide food, shelter and compassionate care throughout the year — not just during the holidays. We wish you all the best this Thanksgiving and every day!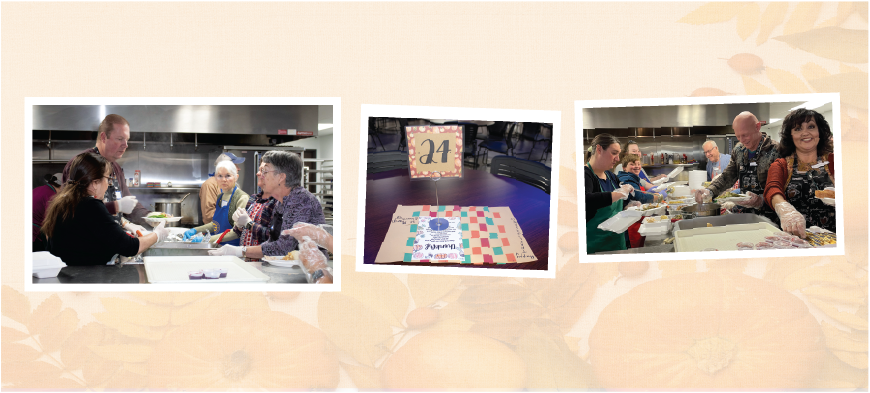 ---

"I felt pretty lonely," Jennifer says of her childhood. From the age of 10, she stayed in group homes or with foster parents, often running away and hanging out on the streets. "I always seemed to be attracted to bad people. I did what they did — smoking weed and drinking. They felt like a family to me, because I was accepted."
At 18, Jennifer started a family of her own. She gave birth to a daughter, now 22, and later had another daughter, now 17, and a son, who is five. "I was not the best mom," she admits. "I had trouble connecting with my kids. I was in and out of treatment centers for my drug addiction. But I did the best I could, given how I grew up myself."
Jennifer's best, though, wasn't enough to keep her family together. Every cent she had went toward her drugaddiction. Eventually, she was homeless, camping out in a tent in the woods.
After three years of rough living, Jennifer finally had enough. It was time for real change. She looked for a long-term treatment center and found Hope Gospel Mission.
Her first day in the program, she says, was scary. "I didn't know what kind of feelings were going to come up, not being sober for so many years. I didn't know if I would be accepted." But she soon made friends among her fellow residents and found the staff to be warm and caring … like a real family.
Jennifer also rekindled her relationship with God. "When I was 17, I was really into the Bible," she tells us. "Once I started using meth, I didn't care anymore. But when I came into the program, I realized God had never left me." Today, Jennifer has a home church and was recently baptized.
Looking beyond graduation, Jennifer plans to enter our Discipleship Program. She is also mending her relationship with her daughters and seeking custody of her five-year-old son.
Jennifer offers "a big thank you" to everyone who supports Hope Gospel Mission — including you! "I'm thankful there are people who care about what happens to me!"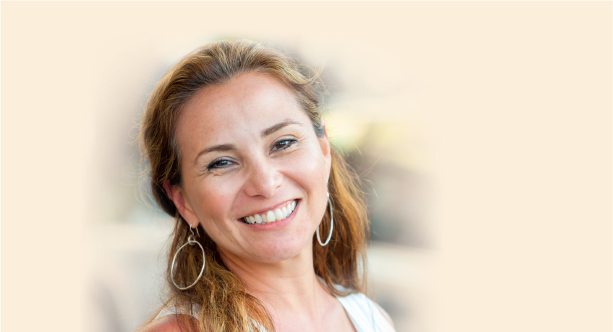 ---

---
Gifts Given in Memory

(Persons being honored are listed first)


| | | | |
| --- | --- | --- | --- |
| Anna Schultz | Phyllis Ede-Hovey | Melissa Beth DeGolier | Bob and Carolyn Lee |
| Barbara Trepczyk | Al Trepczyk | Melissa Beth DeGolier | Mae Lippincott |
| Carl and Mary Thompson | Debra Abbott | Melissa Beth DeGolier | Janet Drevlow |
| Caroline and Louis Schulze | Donald and Caroline Schulze | Melissa Beth DeGolier | Mr and Mrs Howard Hanson |
| Charlene Romfoe | Cliff Romfoe | Melissa Beth DeGolier | Tom and Sue Ingham |
| Darrell Peterson | Mr and Mrs Howard Hanson | Melissa Beth DeGolier | Ron and Julie Westphal |
| Dick Berger | Luke and Danielle Johnson | Melissa Beth DeGolier | Jamie Mills |
| Eugene Erickson | Florence Erickson | Melissa Beth DeGolier | Tom and Margith Meis |
| Family | Rita Sendelbach | Melissa Beth DeGolier | Joan Tonn |
| Fritz Geske | Nancy Geske | Melissa Beth DeGolier | Karen Hanson |
| Gene Kraemer | Gloria Kraemer | Melissa Beth DeGolier | Lois Hulberg |
| Gerald Naiberg | Anonymous | Melissa Beth DeGolier | Gerard and Corinne Hanson |
| Gerald Naiberg | Bob and Ellen Wing | Melissa Beth DeGolier | Thomas and Gloria Wagener |
| Gerald Naiberg | Randy and Jan Bechel | Michael Longsdorf | Cheri Longsdorf |
| Gerald Naiberg | Cheryl Jensen | Millard, Shirley and Danne Sivertson | Robyn Sivertson |
| Greg Gruman | Kathryn Lee | Odilion Romero | Bart and Mandy Cheney |
| James Sendelbach | Rita Sendelbach | Our Parents | Gary Hillestad |
| Jeffrey Kohlbeck | Paula Kohlbeck | Pat Kolar and Walt Keiser | Joseph Baiocco |
| Jeremy Knudtson | Lori Grossell | Patsy Ann Backus | Family of Pat Backus |
| Jim Syverson | Ginger Dierksen | Patsy Ann Backus | Scott Backus |
| Joe Johnson | Mary Jane Fenner | Patsy Ann Backus | Donna Backus |
| Joe Johnson | Bill and Jennie Stewart | Patsy Ann Backus | Bronwen Morgan |
| Joe Lokrantz | Becky Lokrantz | Philip Manor | Perry and Vranna Manor |
| Johnny Sawicki | Joseph and Tracy Jiskra | Rita Schumacher | Dale and Janice Albricht |
| Jordan Lee Tucker | Jeff and Wendy Tucker | Robert Hays | Angie Braaten |
| Kim Link and Tina Ott | Beverly Larrabee | Ronald H Tucker | Jeff and Wendy Tucker |
| Laverne M Miller | NHESO | Russell Spencer, Larrie & Bev Olson | Chuck and Kim Olson |
| Les Smaglik | Beverly Smaglik | Sheree Nelson Hartman | Jeremy Deters |
| Linda Geboy | Natalie and Brian Bell | Sheree Nelson Hartman | Eugene Kolar Family |
| Lorraine Gee | Louise Koxlien | Sheree Nelson Hartman | Darrell and Janet Quarderer |
| Lynn Bleskachek | Bill and Jennie Stewart | Suzie Coons | Frances Thurston |
| Mark Erickson | Vonnie and Charles Bathke | Trudy Martinson | Ethel Morse |
| Matt and Leen Geske | Jerome and Gladys Geske | Willard (Bill) Johnson | Barbara Larson |
| Megan DeHate | Kelly Kiggins | | |
| Melissa Beth DeGolier | David and Colleen Berge | | |
| Melissa Beth DeGolier | Gerry and Rosie Hoepner | | |