UPDATED: COVID-19 UPDATE FROM HOPE GOSPEL MISSION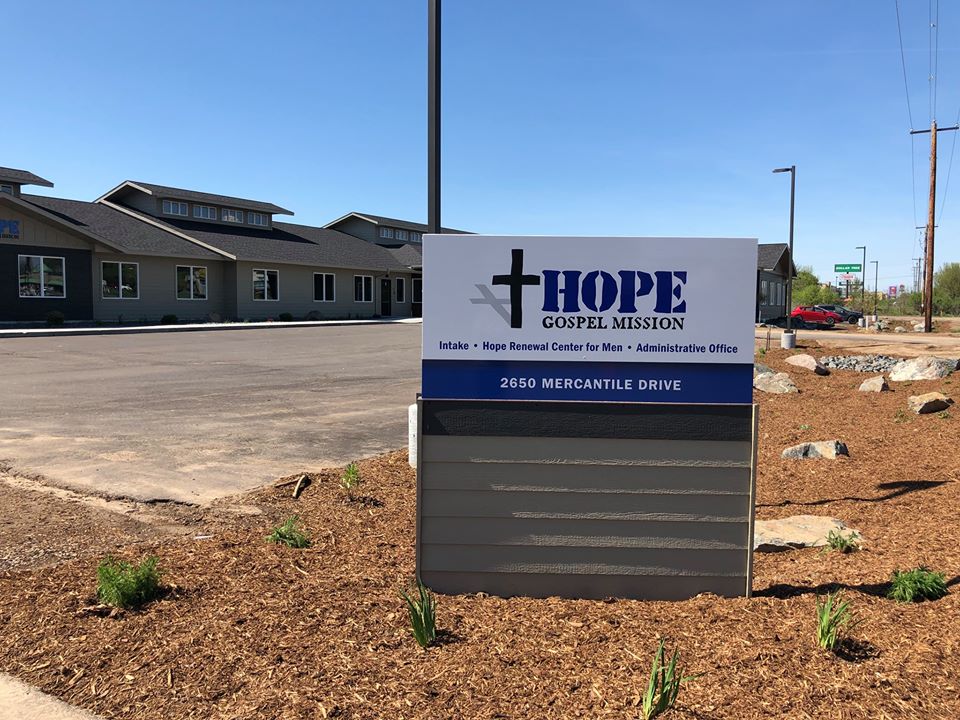 UPDATED: COVID-19 Update from Hope Gospel Mission
Hope Gospel Mission is Taking Precautions to Cope with Crisis.




These are desperate times.

The COVID-19 outbreak our world faces right now especially threatens people experiencing homelessness who turn to us for help at Hope Gospel Mission.


Homelessness does not take a sick day. We care deeply about the health and well-being of everyone who comes through our doors; that's why we are taking every precaution.

Like other organizations, we're following the guidance recommended by the CDC, the Wisconsin Department of Health, and other authorities, that will safeguard our employees, volunteers, and residents.
These extra precautions include:
Implementing social distancing measures, and additional cleaning routines in our facilities.
We have asked volunteers who are part of the vulnerable population for this virus (i.e.: over age of 60 or have current health conditions), and some other volunteers to not come to the Mission during this uncertain time.
We have asked some staff, who are able, to work from home to do so.
We have rescheduled, adapted, or cancelled all events and group programming until at least April 30.
We have Temorarily Closed all store locations to follow the Safer at Home directives of our state leaders.
We are closely following directives from local and state leaders so we can act swiftly if need be.
Many of these steps come at a cost. While necessary during this crisis, there are no extra funds to meet these unexpected needs. These additional expenses are not in our budget.


Due to the temporary closure of all of our stores we are not able to receive item donations and sales at our stores, which leads to signifcantly decreased funding for Mission programs. Financial donations are suffering too.


Your emergency gift today

will provide the resources to keep our population safe, while also continuing the high-quality services our residents need and have come to expect.

Of course, the extra measures we need to take now are not our only needs. Your support will ensure wraparound care continues for people facing homelessness, poverty, and addiction every day of the year, from childcare and meals to education and addiction recovery.


If you feel it in your heart to give, please be as generous as you can on behalf of our homeless neighbors during this global health emergency. Every dollar helps. Thank you!

Sandi Polzin
Hope Gospel Mission


"Rejoice in the Lord always. I will say it again: Rejoice! Let your gentleness be evident to all. The Lord is near. Do not be anxious about anything, but in every situation, by prayer and petition, with thanksgiving, present your requests to God. And the peace of God, which transcends all understanding, will guard your hearts and your minds in Christ Jesus." ~Philippians 4:4-7 NIV