Harvest of Hope Virtual Event - 2020!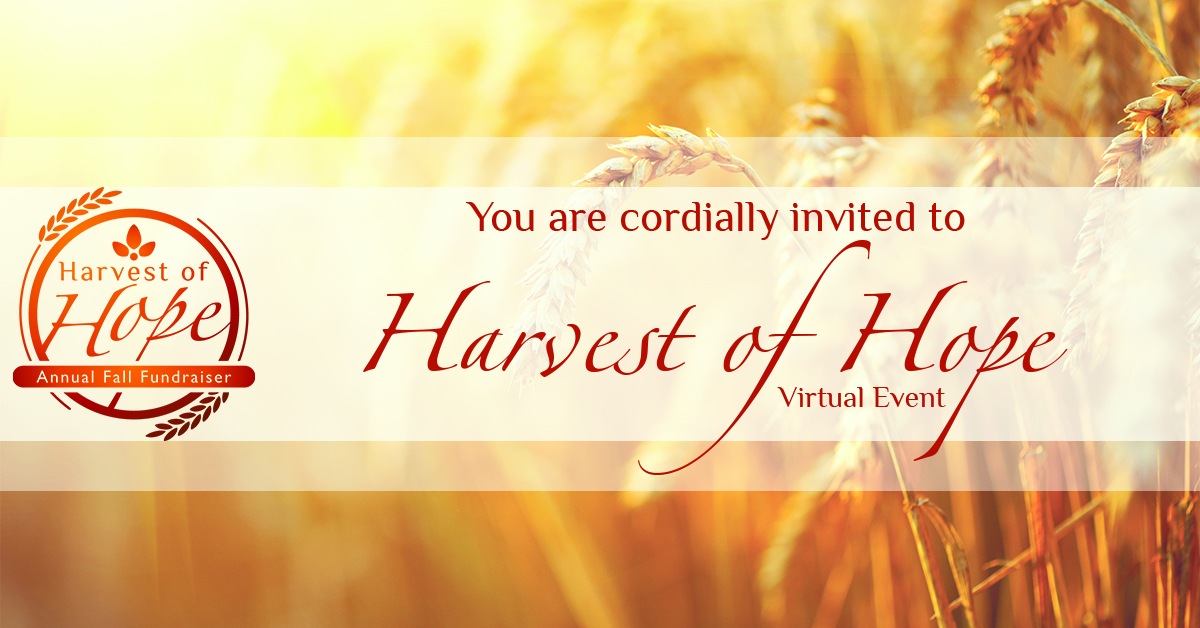 Hope Gospel Mission's
19th Annual Fall Fundraiser Event
Tuesday, September 29, 2020
7:00 p.m
Celebrate Lives Rescued, Rebuilt and Renewed!
Please join us as Deb Toycen, our Women & Children's Program Manager, gives us
a glimpse into the journey of opening the new Hope Renewal Center for Women and
Children
this year. She will share what it was like moving from plans on paper to real
life
outreach. You will hear a few of the joys and opportunities that presented
themselves and learn about the challenges that may lie ahead.
We are truly grateful for your support!