Thanksgiving Community Dinner 2020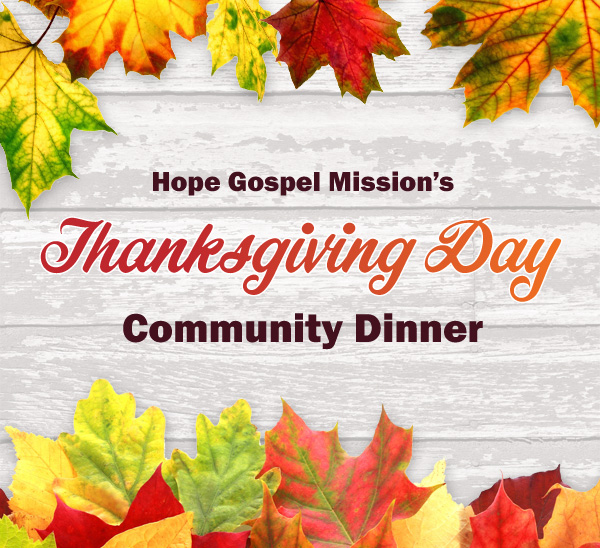 Hope Gospel Mission's Thanksgiving Community Dinner - Drive-Through/Take-Out Meals Only!
Date: Thursday, November 26, 2020
Time: 11:30 am to 1:30 pm
Location:

2650 Mercantile Drive, Eau Claire


Due to the COVID-19 pandemic Hope Gospel Mission's annual Thanksgiving Community Dinner will look different this year. Though we will not be having a sit down dinner, we are still inviting individuals and families from all over the Chippewa Valley to come to the Hope Renewal Center for Men to receive a FREE Thanksgiving Dinner. We will be providing meals by a drive-through/take-out service. We look forward to serving you this Thanksgiving!
Give thanks to the Lord, for He is good; His love endures forever. ~ 1 Chronices 16:34, NIV
Generous donations from caring members of our community make this Thanksgiving Community Dinner and the other life-chaning services Hope Gospel Mission provides possible.